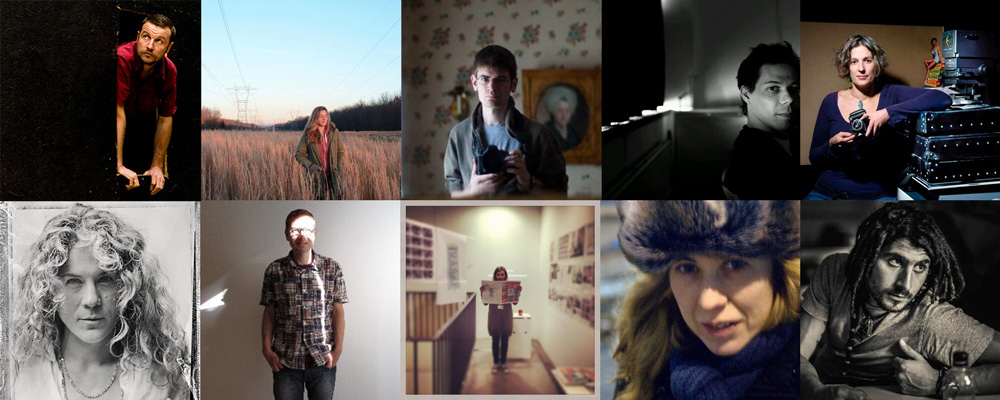 10 Aug

10 photographers share advice on starting out in documentary photography

I asked some of the photographers who have been interviewed in the Documentary Photography Review podcasts to share their thoughts and experiences in response to a series of 12 questions. (You can read the responses to last week's question, and sign up to the DPR newsletter to be kept informed of future articles.)

This week I ask:
For someone wanting to start exploring documentary photography – what one piece of advice would you give them?
[divider]Lewis Bush [/divider]
Start out just by exploring a subject or world you find interesting, don't worry about the photography, that'll come later.
[divider]Cinzia D'Ambrosi [/divider]
I would tell them to truly follow one's own passions. Thus, to work on personal projects as a means to find one's voice. There are many subjects that one can work on. Actually too many! But what really makes a difference is that we work on something that we believe in. In many ways, life is too short (also photographically) and I feel that it is very important that we spend time on something that touches us deeply.
[divider]Jonathan Goldberg [/divider]
Take more risks!
[divider]Ingrid Guyon [/divider]
Research your subject matter beforehand, and feel part of it.
[divider]Eduardo Leal [/divider]
I actually have two – photograph as much as you can, and study the work of masters that inspire you.
[divider]Claudia Leisinger [/divider]
Follow your interest, fall in love with your subject, and write your thoughts and feelings down along the way.
I found that only by being passionate about the subject, do I develop enough empathy and gain interesting insights about the other person, which I then can choose to share with an audience. Also very importantly this love generates the energy I need to follow the project through to the end.
[divider]Tim Mitchell [/divider]
Get out of your comfort zone, photograph something meaningful and important that is right on your doorstep and then look hard at how best to tell that story. Remember that people (your audience) are moved by their feelings and by being taken on journeys and experiences. They are not moved by facts alone. Change people's perceptions and you stand a chance of changing their actions.
[divider]Hannah Mornement[/divider]
Know your story. Research, prepare and make friends.
[divider]Lucy Piper [/divider]
Study the greats to become inspired & figure out what type of approach you might want to take. William Eggleston, Stephen Shore, Annie Leibovitz, Cartier-Bresson, Steve McCurry, Sebastiao Salgado. If you look at those at the top of their game first this will make you decide if you want to get involved…and surely you would want to?
[divider]Roberto Zampino [/divider]
Follow what you like shooting, get involved and do not shoot at the beginning…let the flow come first!
—
Don't miss out on the 10 remaining articles in this series – sign up to the DPR newsletter to be informed of newly published articles and podcasts twice a month – SIGN UP HERE TO STAY INFORMED!