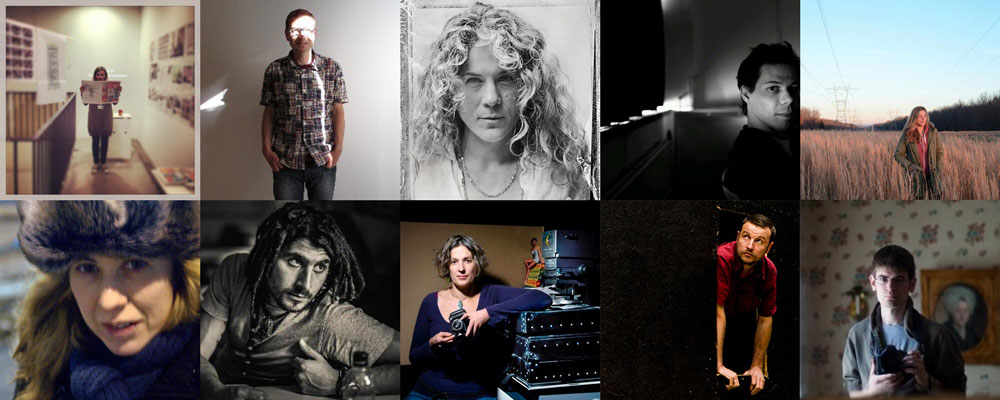 28 Sep

10 Photographers on what they're doing to improve their skills as visual storytellers

I asked some of the photographers who have been interviewed in the Documentary Photography Review podcasts to share their thoughts and experiences in response to a series of 12 questions. (You can read the responses to last week's question, and sign up to the DPR newsletter to be kept informed of future articles.)

This week I ask:
What are you currently doing to improve your skills as a visual storyteller?
[divider]Lewis Bush [/divider]
Absorbing everything I can.
[divider]Cinzia D'Ambrosi [/divider]
I am trying to be more confident in shooting video and working with audio. At the moment, I use audio for captioning my photographs.
I would like to add/explore the video dimension as part of a finished social documentary story.
[divider]Jonathan Goldberg [/divider]
Looking all the time at influences within photography, art, current events and of course life. Experimenting with different cameras in order to inspire myself and develop.
[divider]Ingrid Guyon [/divider]
Taking notes, observe and collaborate with the subjects.
[divider]Eduardo Leal [/divider]
Trying different ways to tell the story other than the still image. Video, time lapses, audio, graphics. We need to look for other formats to engage with our audience.
[divider]Claudia Leisinger [/divider]
I am shooting more and more video, hoping to figure out how to combine stills & moving images in a way that works for me and is also beneficial for the story. I find these two disciplines very different in their approach, so it doesn't come naturally. But I think overall I am profiting from the more "stilted" and controlled working method I am forced to adopt when filming.
[divider]Tim Mitchell [/divider]
I'm not sure I'm doing anything to improve my skills other than purposefully putting myself out of my comfort zone and collaborating/talking with people from other specialisms and experimenting with my own. Perhaps rather than improving skills it is about finding the best ways to position yourself to experience and then translate or convey stories to others. How best to do this is a constant negotiation. I'm trying to find the best way to study and look at issues around our relationship with our surrounding environments and ecologies. And finding it quite difficult.
[divider]Hannah Mornement[/divider]
I recently completed am MA at the London College of Communication. It is important to keep learning.
[divider]Lucy Piper [/divider]
Making friends with other, more established photographers in the area where I live, and working under their mentorship. They give me critical feedback, which is a very positive catalyst to work off.
[divider]Roberto Zampino [/divider]
I read and look at other photographers' work. I constantly organise workshops with my favourite photographers so that I can learn and share my views.
—
Don't miss out on the 8 remaining articles in this series – sign up to the DPR newsletter to be informed of newly published articles and podcasts twice a month – SIGN UP HERE TO STAY INFORMED!