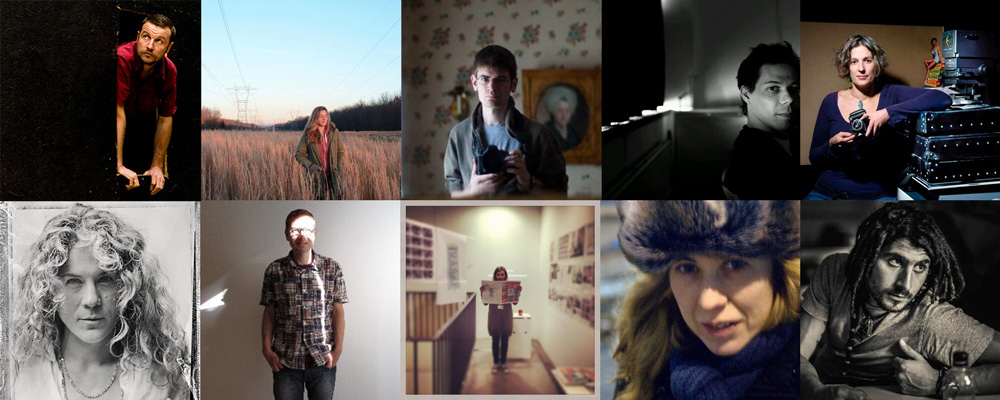 21 Sep

10 Photographers on the things they don't leave home without

I asked some of the photographers who have been interviewed on the Documentary Photography Review podcast to share their thoughts and experiences in response to a series of 12 questions.

In this article I ask:
Beyond your camera and lenses, what one piece of kit do you consider to be essential to your practice and why?
Lewis Bush
My own narrow and deeply subjective slant on the world.
Cinzia D'Ambrosi
A notebook! It is an essential part of my kit for various reason.
I write the story that I am about to start taking photos of, my expectations, how I envision it, details of the people I have contacted, met, piece of writings on the subject etc. I write as much as possible throughout the time before, during and after a photo story.
Jonathan Goldberg
I'm increasingly using a tripod – essential when making movies, and good when doing portraits as there is a better interaction with subject and the shoot becomes slower, more deliberate.
Ingrid Guyon
Dialogue with the subject matter, for many reasons: to get to know them, to make sure they understand how the images will be used, to become part of the story.
Eduardo Leal
My notebooks, it where all the ideas, thoughts and notes are. They are the back-up of my brain. In a more technical way, my laptop because it allows me to work anywhere.
Claudia Leisinger
An audio recorder. Currently I own a Zoom H4N with small clip-on microphones.
I always record interviews and ambient audio when working on a story. I do this for my own memory and because it is another really important and potentially evocative storytelling element.
Tim Mitchell
My mouth. It gets me into and out of some interesting situations. Or perhaps my carbon fibre tripod. Using a tripod effects the work produced, quite considerably.
Hannah Mornement
A notebook. I like to record everything.
Lucy Piper
My mouth! Because if I can't convince people to let me photograph them, I wouldn't have a lot of the photographs I do.
Roberto Zampino
My backpack – I live with it. Wherever I go my orange dirty lower is with me, packed with cameras, lenses, underwear, socks and my books.