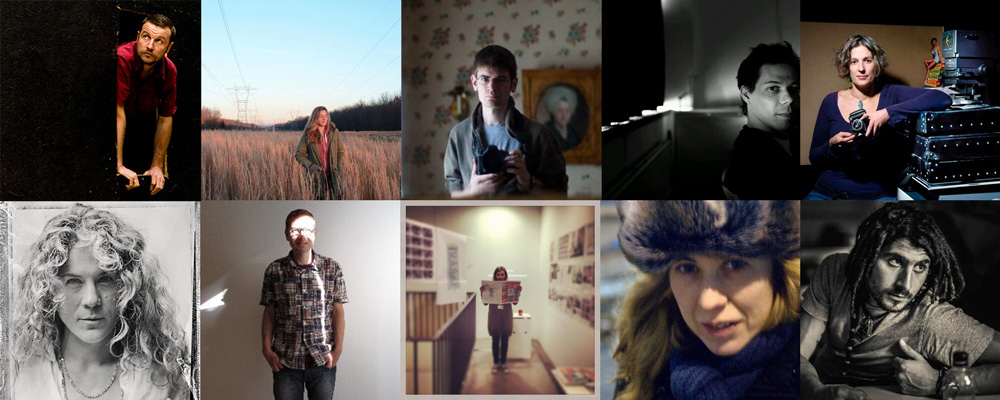 21 Sep

10 Photographers on the things the don't leave home without

I asked some of the photographers who have been interviewed in the Documentary Photography Review podcasts to share their thoughts and experiences in response to a series of 12 questions. (You can read the responses to last week's question, and sign up to the DPR newsletter to be kept informed of future articles.)

This week I ask:
Beyond your camera and lenses, what one piece of kit do you consider to be essential to your practice and why?
[divider]Lewis Bush [/divider]
My own narrow and deeply subjective slant on the world.
[divider]Cinzia D'Ambrosi [/divider]
A notebook! It is an essential part of my kit for various reason.
I write the story that I am about to start taking photos of, my expectations, how I envision it, details of the people I have contacted, met, piece of writings on the subject etc. I write as much as possible throughout the time before, during and after a photo story.
[divider]Jonathan Goldberg [/divider]
I'm increasingly using a tripod – essential when making movies, and good when doing portraits as there is a better interaction with subject and the shoot becomes slower, more deliberate.
[divider]Ingrid Guyon [/divider]
Dialogue with the subject matter, for many reasons: to get to know them, to make sure they understand how the images will be used, to become part of the story.
[divider]Eduardo Leal [/divider]
My notebooks, it where all the ideas, thoughts and notes are. They are the back-up of my brain. In a more technical way, my laptop because it allows me to work anywhere.
[divider]Claudia Leisinger [/divider]
An audio recorder. Currently I own a Zoom H4N with small clip-on microphones.
I always record interviews and ambient audio when working on a story. I do this for my own memory and because it is another really important and potentially evocative storytelling element.
[divider]Tim Mitchell [/divider]
My mouth. It gets me into and out of some interesting situations. Or perhaps my carbon fibre tripod. Using a tripod effects the work produced, quite considerably.
[divider]Hannah Mornement[/divider]
A notebook. I like to record everything.
[divider]Lucy Piper [/divider]
My mouth! Because if I can't convince people to let me photograph them, I wouldn't have a lot of the photographs I do.
[divider]Roberto Zampino [/divider]
My backpack – I live with it. Wherever I go my orange dirty lower is with me, packed with cameras, lenses, underwear, socks and my books.
—
Don't miss out on the 8 remaining articles in this series – sign up to the DPR newsletter to be informed of newly published articles and podcasts twice a month – SIGN UP HERE TO STAY INFORMED!