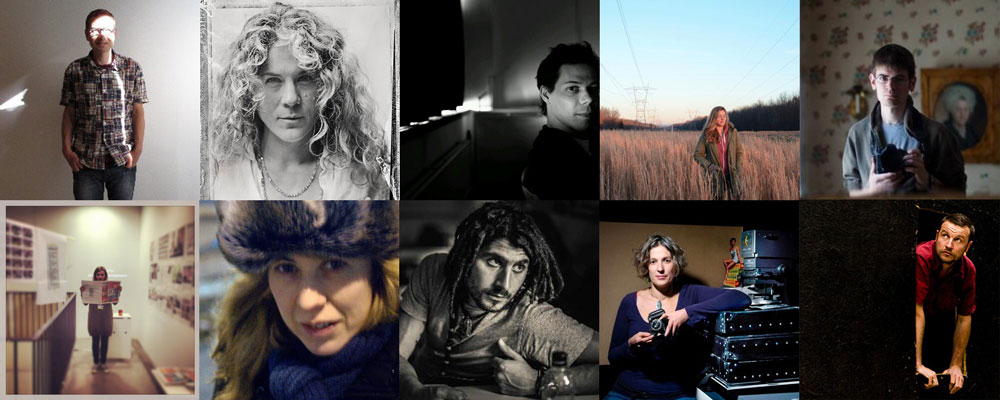 24 Aug

10 Photographers on what inspires them to document stories

I asked some of the photographers who have been interviewed on the Documentary Photography Review podcast to share their thoughts and experiences in response to a series of 12 questions.

In this article I ask:
Who or what has inspired you most to document stories?
Lewis Bush
There are too many to list – for one my teachers and tutors at university who made me hungry to know all I could about the world, and gave me some of the tools to satisfy that hunger.
[ts_fab authorid="13″ tabs="bio,twitter,custom"]
Cinzia D'Ambrosi
I cannot remember what inspired me the most in wanting to document stories because I cannot recall wishing to do anything else.  However, my first photo story happened by a chance meeting. As a young teenager I met some young people who I started to converse with. This was in South of Italy in a small town in Campania. As was common then, I was invited to their home. When I arrived, to my astonishment, their home was not a home! Their homes were corrugated iron sheds, in which they had lived for many years – ever since the earthquake struck in the 80s.
I got to know them and that's how my very first photo story began. Years later, a talk by photojournalist Marcus Bleasdale in London was a great inspiration for me. The fact that he does work with the intent of collaborating with NGOs, actively seeking attention from those in a power position that can modify/change legislation, etc. has been a true role-model for me. I totally work with the same intent in mind.
But to go back to Bleasdale's talk. I was researching around the issue of women and war and was planning to go to Kosovo but I had many doubts in my mind about how to go about it, etc. During the talk, Marcus encouraged photographers to contact NGOs before entering any difficult areas as a measure of security but also as a means to work more closely with a charity that one cares for their work. This inspired me greatly but also unleashed a certain drive.  I felt like I was being patted on my shoulder! I contacted Medicos del Mundo Spain and went to work in Kosovo and Bosnia Herzegovina.
[ts_fab authorid="92″ tabs="bio,twitter,custom"]
Jonathan Goldberg
Other photographers both well established and not. Martin Parr, Mark Power, Egglestone to name a few.
[ts_fab authorid="285″ tabs="bio,twitter,custom"]
Ingrid Guyon
Watching documentaries about native indians in the Amazon when I was a child, I was fascinated by hearing their stories and got tired of reading anthropologist books when I studied Anthropology – I wanted to hear people's voices instead, to know how they wanted to be represented themselves.
I've always been annoyed by mainstream media stereotyping, lies and manipulation. I guess what inspired me to tell stories are the 'non-contaminated', 'non-brainwashed' humans beings.
[ts_fab authorid="287″ tabs="bio,twitter,custom"]
Eduardo Leal
First was my grandfather, who was a devoted amateur photographer and a great storyteller. Later on the work by photographers such as Sebastião Salgado, W. Eugene Smith, Eugene Richards, James Nachtwey and Marcus Bleasdale.
[ts_fab authorid="124″ tabs="bio,twitter,custom"]
Claudia Leisinger
I am driven by my curiosity to understand the world around me. Stories make sense to me.
[ts_fab authorid="283″ tabs="bio,twitter,custom"]
Tim Mitchell
The social sciences, non-fiction prose and novel writers have inspired me the most. Also, and possibly most importantly, the individuals I have met have inspired me. Everyone is extraordinary.
[ts_fab authorid="284″ tabs="bio,twitter,custom"]
Hannah Mornement
My family history and stories of inequality.
[ts_fab authorid="29″ tabs="bio,twitter,custom"]
Lucy Piper
Doing a work placement at The Los Angeles Times in 2012 was a massive experience, shadowing and working alongside their staff photojournalists. (American newspapers still employ a lot of staff photographers, by the way!) I was only 20, so at the time was thrown in completely at the deep-end. I was working with people at the top of their game, but this only drove me more to get better as a photographer when I returned home again.
[ts_fab authorid="11″ tabs="bio,twitter,custom"]
Roberto Zampino

My childhood in Sicily inspired me to want to tell the stories I would witness as a kid, discovering the work of Nachtwey and Salgado changed my vision, and I decided I wanted to tell stories.
[ts_fab authorid="286″ tabs="bio,twitter,custom"]