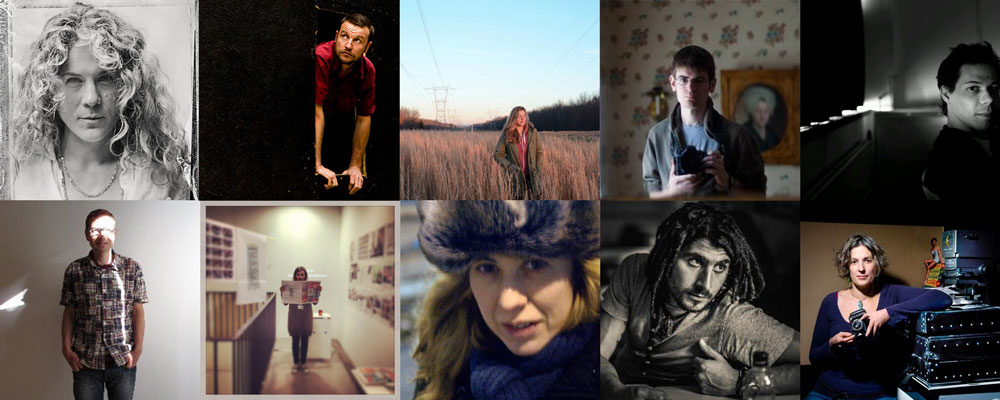 05 Oct

10 photographers on their most memorable moment as a documentary photographer

I asked some of the photographers who have been interviewed on the Documentary Photography Review podcast to share their thoughts and experiences in response to a series of 12 questions.

In this article I ask:
What's been your most memorable moment as a documentary photographer?
Lewis Bush
Giving City of London police officers impromptu lessons in optics and art history during the shooting of one project was pretty fun.
[ts_fab authorid="13″ tabs="bio,twitter,custom"]
Cinzia D'Ambrosi
Not sure that there has been a single most memorable moment. I feel that every time I meet a new subject it is memorable moment.
[ts_fab authorid="92″ tabs="bio,twitter,custom"]
Jonathan Goldberg

The launch of my most significant exhibition at Brighton Station, the culmination of 3 months intensive work.
[ts_fab authorid="285″ tabs="bio,twitter,custom"]
Ingrid Guyon
I guess what I am experiencing now. I am documenting the Latin American community and retailers in Elephant and Castle, London and I became part of the decorum. Everyone knows me, welcomes me and informs me of everything that is happening – sharing their personal stories around a beer – this is priceless.
[ts_fab authorid="287″ tabs="bio,twitter,custom"]
Eduardo Leal
It is hard to pick one, I think in this last years there was quite a few, but maybe I will choose when I was covering the funeral of President Hugo Chávez. It was the moment where I actually felt I was living a piece of history.
[ts_fab authorid="124″ tabs="bio,twitter,custom"]
Claudia Leisinger
Once 'The Last of the Billingsgate Fish Porters' multimedia piece had been published on the Foto8 website and on the Guardian online, I went back to the fish market a few days before the porters were made redundant. The love I got from the porters was unbelievable. They were just so happy and grateful that I kept my word, portrayed them with humour and dignity, and got their story out before the end.
[ts_fab authorid="283″ tabs="bio,twitter,custom"]
Tim Mitchell
I don't have a very good memory although I can tell you pretty much where every photograph I've ever taken over the last 18yrs as a professional, was taken. Photography is potentially a surrogate memory for me. I'd also say I don't have a most memorable moment. There's loads of them. The ones that are the most absurd are my favourite. I was a guidebook photographer at the start of my career and there were some extremes encountered while doing that, bizarrely, given what a safe form of photography guidebook stuff can be. As a visual storyteller I'd rather stick to looking outwards but here's one for you: Nearly freezing to death in -34degrees while walking back to the town of Van from its nearby magical lake, being attacked by a dog and then being rescued incredibly slowly by a baker driving a milk float type vehicle. All while accidentally being out after dark in contravention of a curfew in eastern Turkey due to the current fighting between the police and the PKK. I ended up thawing out at a post-sundown Ramadan meal and finally being given a lift home by Gabriel Burn's scary doppelgänger.
[ts_fab authorid="284″ tabs="bio,twitter,custom"]
Hannah Mornement
I think the first time I saw my work in print.
[ts_fab authorid="29″ tabs="bio,twitter,custom"]
Lucy Piper
I really enjoyed working on my city farm story – Urban Utopia. I'm not a massive fan of London, but it was so great to meet and be welcomed in by so many people. It was the first project I really got stuck into and spent a lot of time on, and it was very rewarding to have created such a large body of work for the first time.
[ts_fab authorid="11″ tabs="bio,twitter,custom"]
Roberto Zampino
Being invited for lunch in a house in the Andes. It was memorable because for the first time after a month I had been accepted in the community.
[ts_fab authorid="286″ tabs="bio,twitter,custom"]