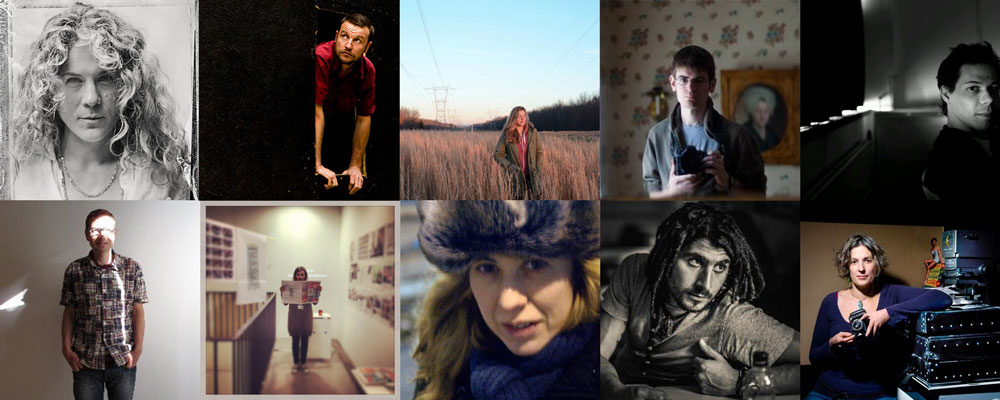 17 Aug

10 photographers on the future of documentary storytelling

I asked some of the photographers who have been interviewed on the Documentary Photography Review podcast to share their thoughts and experiences in response to a series of 12 questions.

In this article I ask:
What do you think the future looks like with regards to documentary storytelling i.e. where do you think things are headed?
Lewis Bush
To a point where maybe we stop calling ourselves photographers, we escape all the narrowness that term implies and embrace all the possibilities of storytelling.
[ts_fab authorid="13″ tabs="bio,twitter,custom"]
Cinzia D'Ambrosi
Difficult question! I think we are heading towards a multi-platform storytelling – so a photo story is presented on let's say a website with different links to audio, video, stills.
Also, the model of agency versus photographer is diminishing, leading to the photographer becoming his/her own agency. Thus, developing a direct client base, but also a more encompassing relationship with NGOs, charities, publishers, writers etc.
[ts_fab authorid="92″ tabs="bio,twitter,custom"]
Jonathan Goldberg
In all directions – more multimedia, film and the continuing popularity of still image.
[ts_fab authorid="285″ tabs="bio,twitter,custom"]
Ingrid Guyon
I think that the trend is boring and all the same. There is a trend to tell negative stories and a lack of positive stories and focused too much on 'developing countries' as if it was something exotic.
[ts_fab authorid="287″ tabs="bio,twitter,custom"]
Eduardo Leal
I think we need to embrace change so we can reach our audiences. Look into new ways and forms to tell the stories using the advantages that the digital revolution has brought. The most important thing is to connect with the audience.
[ts_fab authorid="124″ tabs="bio,twitter,custom"]
Claudia Leisinger
There will always be new tools to help us tell stories & new platforms to feature them on, but the essential thing won't change: we love stories and need them to survive, feel connected to each other and to the past.
[ts_fab authorid="283″ tabs="bio,twitter,custom"]
Tim Mitchell

I think things are obviously headed online more and more but I also struggle with this. I don't want our experience of the world to be so increasingly disembodied and screen based. But then I suppose photography is completely tied in with the history of the screen. They grew up together!
To be totally honest, I don't really know where it is going beyond that. It's exciting and daunting that there is no road map. All the more reason to experiment with and disrupt any preconceived or expected narratives or narrative platforms. This therefore argues for photographers, film makers and web programmers to team up more closely to explore the possibilities and boundaries.
[ts_fab authorid="284″ tabs="bio,twitter,custom"]
Hannah Mornement
I think documentary photography has never been stronger, and the ability to reach wider audiences has never been greater. The challenge is the growing number of storytellers.
[ts_fab authorid="29″ tabs="bio,twitter,custom"]
Lucy Piper

I wish I knew so that I was a step ahead of the game! People will never stop telling stories and practicing documentary photography, because it is something that comes from a love of doing it, not for any other reason. It's way harder to get published nowadays, with so many other talented photographers on the scene – this is a problem I think. Over-saturation.
[ts_fab authorid="11″ tabs="bio,twitter,custom"]
Roberto Zampino
I personally believe that video is widely taking over, even though photography is more direct and powerful – smaller devices and better quality will take us into situations which were out of limits before.
[ts_fab authorid="286″ tabs="bio,twitter,custom"]