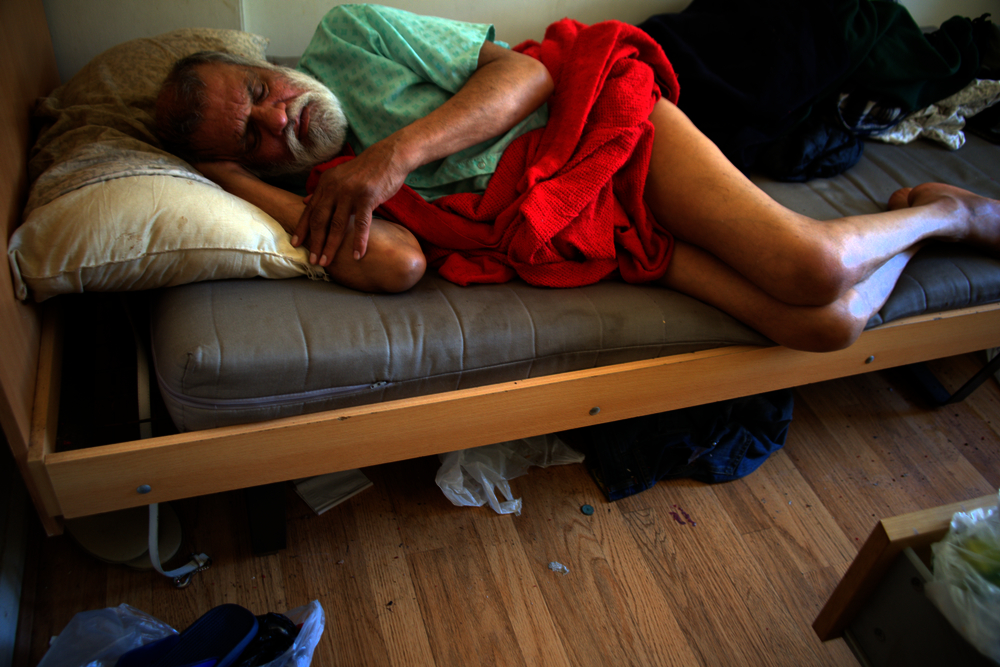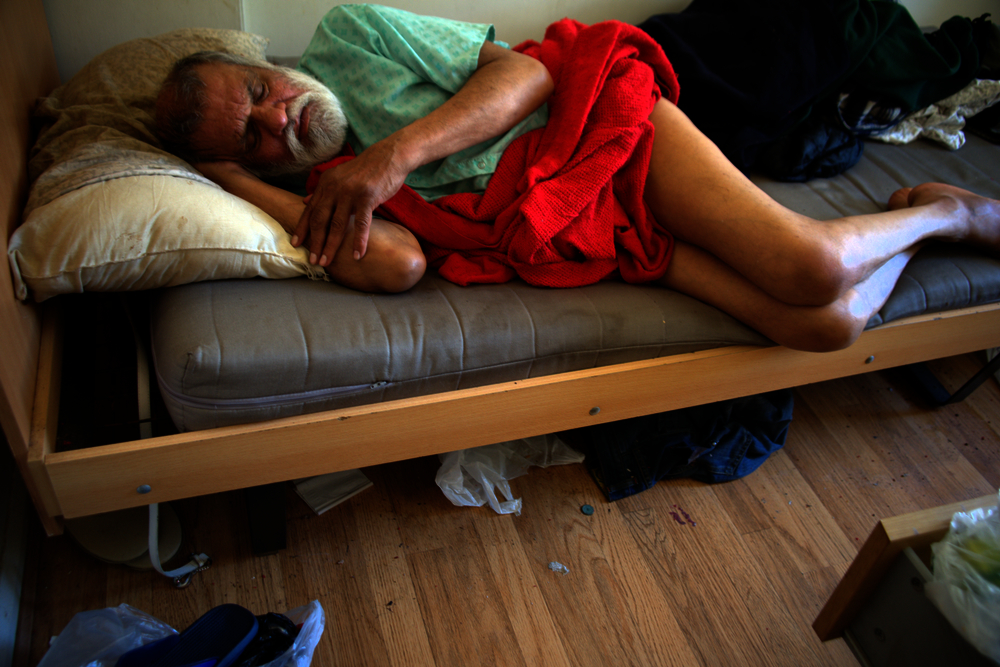 18 May

PODCAST: Cinzia D'Ambrosi and Transitional

In this podcast we talk to Cinzia D'Ambrosi about her photographic work Transitional, in which she documents people stuck in various forms of temporary, emergency, housing in London, Slough and Chichester.

She tells us about her journey into documentary photography, starting as a painter and moving into photography after her first degree. She recently went back to do a Masters at the London College of Communication, where she was especially interested in understanding the ethical position of a documentary photographer.

Cinzia has a very personal approach to her photography and tends to work on long terms projects; for Transitions she has spent over 2 years getting to know the residents, spending time talking with them and building relationships. She wanted to portray a set of images that breaks the stereotypes associated with the homeless or those in temporary accommodation. She chose a partially participatory approach to Transitional – working with the people she was photographing to choose the final edit of images, and leaving out any they were not happy with.

Cinzia also talks about the learning curve of self-publishing a Blurb book and her approach to visually laying out the story in book form.
Cinzia D'Ambrosi
Cinzia was born in Switzerland and moved to London when she was 19. She started her journey in visual arts in the field of fine art, moving into documentary photography after a three-year degree in painting.  She has recently completed a Masters in Photojournalism and Documentary Photography at the London College of Communication. Her work focuses on people marginalized by society and she often chooses to pursue long term
projects in order to fully investigate and understand the issues she is documenting. Her
work has featured editorially in the UK and abroad and in
awareness campaigns led by NGO's and charities; her project documenting the dangers of illegal coal mining in China was used by the Justice and Peace
Commission of the Hong Kong Catholic Diocese and her work on the marginalization
of the Roma communities was used by PhotoVoice and Global Net 21. As part of her Masters Cinzia spent over two years documenting the grim realities of those trapped in
emergency housing in the UK, in her project titled 'Transitional'.
Website: www.cinziadambrosi.com
Twitter: @cinziadambrosi
Articles and book on 'Transitional'
Blurb Book
Links
Photographers, exhibitions and organisations
Liz Hinley
London College of Communications (LCC)
MA Photojournalism and Documentary Photography at LCC (Part-time/Online)
Markus Bleasdale
Shelter
Where we Stand – Graduate exhibition at the LCC, London
Other
Blurb books
David Orr – Housing Federation/Yes To Homes Campaign
Owen Jones (journalist)
Participatory photography definition
Interviewers: Chris King, Rebecca Enderby
Producer and Editor: Chris King
Featured Image: Image from 'Transitional' by Cinzia D'Ambrosi © Cinzia D'Ambrosi