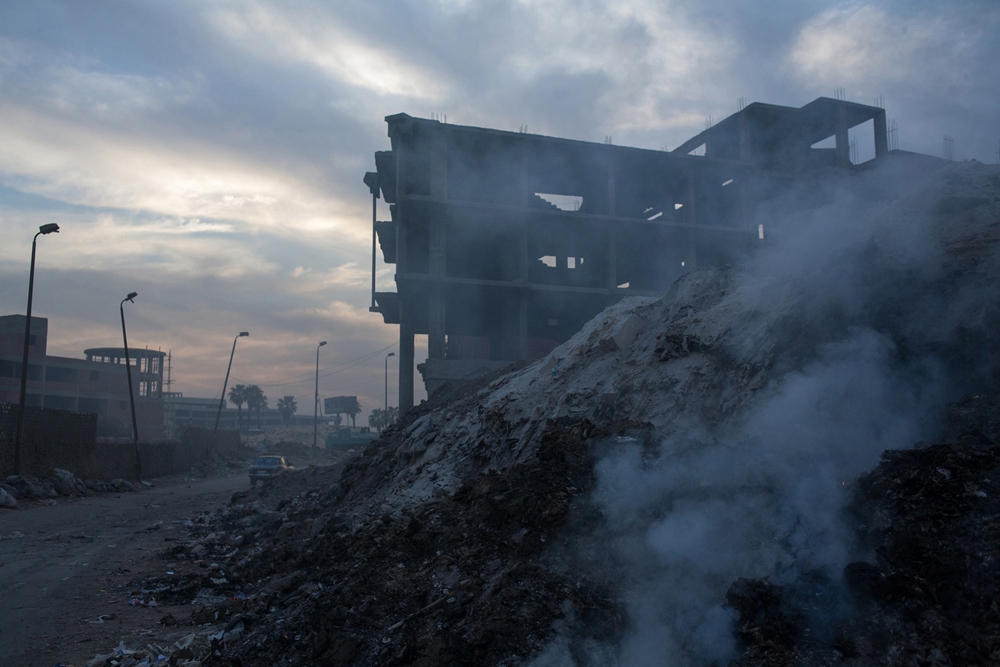 12 Aug

Heart of Garbage

'Heart of Garbage'. It is based on the world's most efficient garbage recycling community called Mokattam Garbage Village, whose inhabitants are called the Zabbaleen. What began as a squatters' area, is now spread over 5.8 square kilometers interspersed with buildings having on an average of 5-6 stories.

Life of Waste is a story of how life unfolds within a village where almost everything begins and ends with waste. Livelihoods are built from waste, childhoods are spent upon it and no one in the world has been able to be more efficient at it than them. Today, no western company can boast, as the Zabbaleen can, of recycling 80% of Municipal Solid Waste (MSW). In the end, the only notable dividend is a decent livelihood, even though most have to pay for with by being consumed by rampant skin disease, diseases of kidney and high infant mortality.

The Zabbaleen are an outcast that Cairo cannot do without. As Coptic Christians, they are already the world's treasured few, to begin with. Secondly, their trade began with pig farming being used as a major trade source. However, their existence within a Muslim majority country is an escalating challenge, where any (even a distant one) is completely forbidden. So not only are they the children of garbage, they are also social outcasts who follow a very different faith and associate themselves with the most un-sacred animal in the religion of the masses.

Even so, when we delve deeper into their lives, we find them bursting with pride about being an Egyptian, about the Egyptian army, about how they belong to the soil. All the while strictly following a international minority religion and an ancient culture where Virginity Test celebrations are still an integral part of life.

The focus of my reportage is life within this garbage village. Life that unfolds upon heaps of garbage, childhoods spent within a city that recycles almost all of Cairo's MSW. Within this focus I've pieced together a visual narrative whereby I hope to unveil the intricacies of such a life.
This is how, I believe I have been able to arrive at a narrative that contains community insight as well as a rational approach.

My reportage is built up of images that take the viewer from the exterior of life within this garbage city and into the depths of the life & culture.

My choice of images are based on the following mix:

Most of my images are silent, a few bear loudness and the overall tonality is that of dramatic color. As a series, my entire narrative maintains almost the same distance form the subject matter.

Especial Thanks to my friend Adham Crespo who is recognized as the international face for the community Mr. Adham The world now recognizes this community through a documentary titled Garbage Dreams, in which Mr. Adham starred. Today he studies in a US university and is the international ambassador of his people, the Zabbaleen.