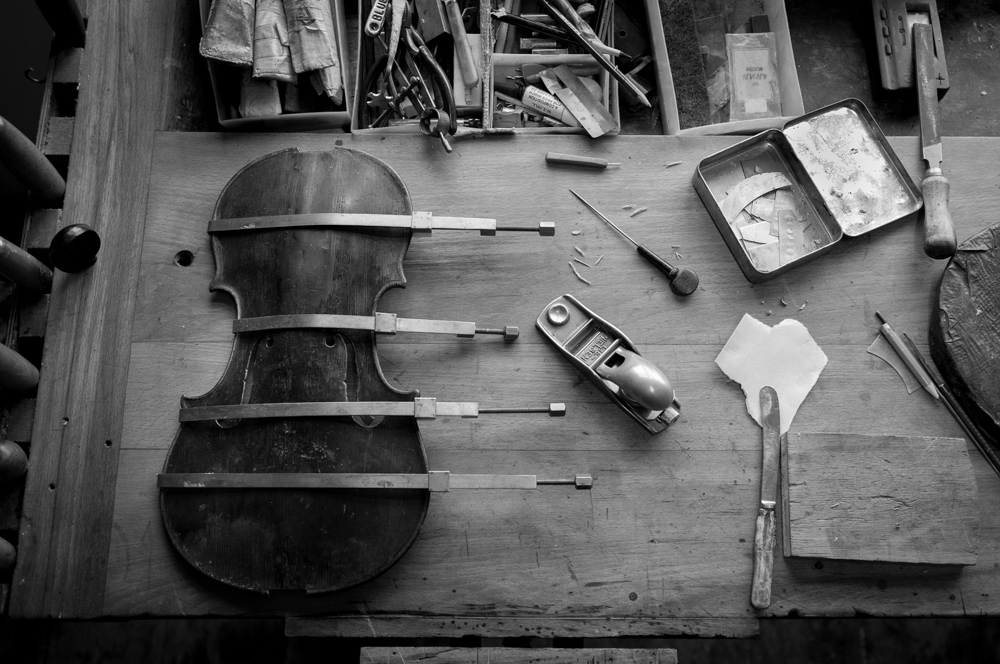 19 Apr

Artisans

My 'Artisans' project is documenting traditional crafts and Malcolm Tysoe Ltd are a traditional music shop specializing in violins, violas and cellos. I was welcomed by Dante Zufolo who demonstrated some of the techniques used to restore instruments which can be a very time consuming and delicate process. The equipment and skills have changed little over the years and it was fascinating to see how a violin could be restored from a condition that would I think appear to be beyond saving to an untrained observer.

Dante also explained how animal-based glue is used as it's easily breakable for future maintenance and how different coloured stains and chemicals can make newer wood look older. He was keen for me to try something for myself and when offered the chance to fit a sound post in a violin I nervously agreed. Fitting the post was incredibly difficult and was a very good example of why such skilled craftsmen are still needed today.

My project has also led to me visiting a stained glass studio, luthier and boat restorer so far, and will also include a lacemaker, stone mason and blacksmith. The new work will be on my web site as it is completed and I aim to have the book produced and ready for sale in September, with proceeds going to charity.